Tasneem Campwala
Proficient San Fernando Valley Family Law Attorney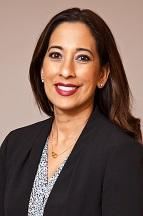 Tasneem Campwala has been practicing law since her admission to the California State Bar in 1998. She began her legal career in the area of corporate and entertainment transactional law at O'Melveny & Myers LLP. For the past 17 years, however, she has practiced family law exclusively. From 2000 to 2007, Ms. Campwala was an associate at the law firm of Trope and Trope. She joined Joel S. Seidel & Associates in 2007.
Ms. Campwala has represented clients in a wide variety of family law cases, including high asset divorces involving complex financial and property issues, contested custody cases, paternity matters, and Hague Convention cases involving international child abduction. She also has a high level of skill and expertise in the preparation of prenuptial and postnuptial agreements. In addition, Ms. Campwala has a strong proficiency in all aspects of case preparation and management.
In 1998, Ms. Campwala received her J.D., cum laude, from the University of Pennsylvania Law School. She also received her B.A. in Psychology and English from Stanford University, graduating with distinction in 1995.
She resides in Woodland Hills, California with her husband and two children.
Areas of Practice
If you wish to have Ms. Campwala as your counsel for your family law case, contact Joel S. Seidel & Associates at (818) 435-3773!