Joel S. Seidel
Certified Family Law Specialist in San Fernando Valley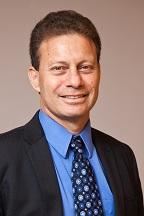 Since 2004, Joel S. Seidel has been a Certified Family Law Specialist by the State Bar of California Board of Legal Specialization. More than the distinction, however, Mr. Seidel is far more proud of his work representing clients. As an experienced trial attorney, Mr. Seidel can handle a broad array of family law cases with different levels of complexities. From inception of the case through its finalization, including appeals as well as reversing a judicial officer through the appellate process, he can help. Mr. Seidel has not only handled trials in the family law context but has successfully handled civil jury and bench trials and trials in Federal Court.
While Mr. Seidel is comfortable in a courtroom and comfortable in the most highly contested situations, he is also highly skilled at settling cases whenever possible and advantageous to the client from a global perspective.
Mr. Seidel is a zealous and smart advocate for his clients. He prides himself on spotting the key issues in a case quickly and competently utilizing those key issues as necessary to secure the most favorable outcome possible for his client.
Areas of Practice
Bar Admissions
Education
Southwestern University School of Law, Los Angeles, California